About AntWar.io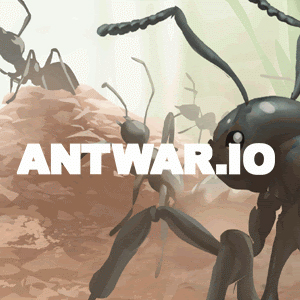 Description:
AntWar.io is an addictive and strategic online multiplayer game where players take on the role of ants and compete against each other in an epic battle for survival. In this fascinating game, you must lead your ant colony to dominance by gathering resources, building a powerful army, and conquering neighboring colonies.
Gameplay
The gameplay of AntWar.io revolves around resource management, strategic planning, and tactical combat. As an ant queen, you start with a small colony and limited resources. Your primary goal is to expand your territory, gather food, and grow your ant population.
Resource Gathering
Ants in your colony are assigned different tasks such as foraging for food, digging tunnels, and defending the colony. Food is essential for the survival of your ants and can be found by sending them out to explore the map. Resource management is crucial as it determines the growth and strength of your ant army.
Colony Expansion
Using the gathered resources, you can expand your colony by building tunnels and chambers. These structures house your ant larvae, soldiers, and storage for food. Careful planning is required to create an efficient layout for your colony and protect critical areas.
Combat
As you progress, you'll encounter enemy ant colonies controlled by other players. Engage in fierce battles by strategically deploying your soldiers and utilizing special abilities. Victory in combat rewards you with valuable resources and helps secure your dominance in the ant world.
Features
Online multiplayer gameplay, challenging you against other players worldwide.
Real-time strategy elements, allowing you to manage resources and plan tactics.
Customization options for your ant colony, including chamber designs and ant upgrades.
Special abilities and power-ups to give you an edge in battles.
Leaderboards and achievements to showcase your ant empire's success.
Join AntWar.io today and prove your prowess in leading an army of industrious ants to victory!
In AntWar io, you typically control your character or object using a blend of keyboard inputs (such as WASD for movement) and mouse controls (for aiming and performing actions). You can also discover additional control options and settings within the in-game menu.
To begin playing AntWar io online, just navigate to the game.