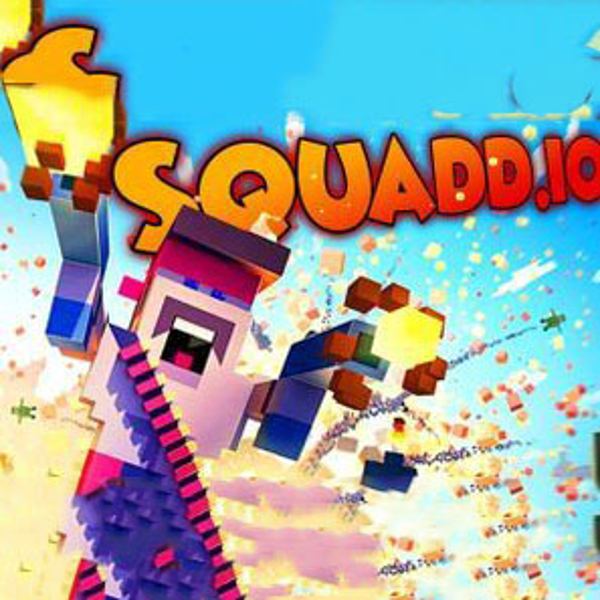 Description:
Squadd.io is an exciting online multiplayer shooting game with a unique twist. In this fast-paced battlefield, you will join forces with players from around the world to eliminate your opponents and conquer the leaderboard. With its simplistic yet visually appealing graphics, Squadd.io offers a thrilling gameplay experience unlike any other.
Unleash Your Shooting Skills
With Squadd.io, you have the opportunity to showcase your shooting prowess and dominate the arena. Choose from a variety of character classes, each with its own special abilities and weapons. Whether you prefer the heavy-hitting Minigunner or the agile Sniper, there's a class to suit every playstyle. Form alliances with fellow players or go solo, as you aim to be the last one standing.
Strategize and Dominate
Planning is the key to victory in Squadd.io. Work together with your teammates to create a tactical advantage and outsmart your opponents. Coordinate attacks, set up defensive positions, and communicate effectively to ensure a decisive victory. The game offers a range of maps, each with its own unique challenges and opportunities, enabling strategic gameplay that keeps you on your toes.
Battle Across Various Game Modes
Choose from different game modes to keep the excitement levels high. Dive into Free For All mode, where it's every player for themselves, or team up with friends in Team Deathmatch for an epic showdown. The game also offers Capture the Flag, where you must work together to secure the objective. With multiple game modes available, Squadd.io ensures endless hours of thrilling gameplay.
Customize your Squadd
Show off your personal style by customizing your Squadd. Unlock a wide range of skins and accessories to make your character stand out on the battlefield. From flashy costumes to menacing battle gear, there are countless options to choose from. Let your creativity shine as you customize your Squadd and intimidate your opponents with your unique appearance.
Join the Squadd.io Community
Connect with the Squadd.io community and engage in friendly competition. Compete in leaderboards to prove your skills and rise to the top. Participate in tournaments and special events to earn exclusive rewards and bragging rights. With a thriving community of players, there's always someone ready to team up or challenge you to a duel in Squadd.io.
Immerse Yourself in Squadd.io Today
If you're a fan of online multiplayer shooting games, Squadd.io is a must-play. Engaging gameplay, strategic depth, and a vibrant community make it an unforgettable gaming experience. Join the battle today and prove your worth in the intense world of Squadd.io!